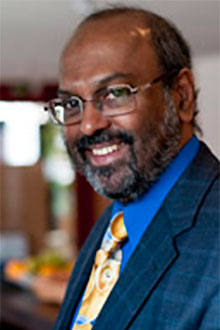 El pasado miércoles 19 de Mayo de 2015, el profesor David Schoorman, académico de Purdue´s Krannert School dictó un seminario, al cual asistieron profesores del Departamento de Administración, FEN UChile, y profesores pertenecientes a otras casas de estudios.
Dr. David presentó una de sus últimas investigaciones en este seminario, la que ha llamado "Trust in organizations and firms".
A continuación se da a conocer una reseña de David: Professor Schoorman's research interests include trust and stewardship in organizations, decision-making, leadership, and motivation. His research has examined the role of interpersonal trust between leaders and subordinates, and inter-organizational trust between firms and partners, and the impact of trust on individual and organizational outcomes. He has also published a number of papers on decision-making and commitment in organizations.
Professor Schoorman teaches in the areas of organizational behavior, organization theory, and human resource management. He teaches an elective on Negotiations in the MBA program. In 2007, Prof. Schoorman received the "Distinguished Educator" award from the Academy of Management. This career award is the highest award granted by the Academy of Management. In 2006, Professor Schoorman was honored with an award by the Academy of Management Review for his article, "An Integrative Model of Organizational Trust" (with R. C. Mayer and J. H. Davis), Academy of Management Review (1995). This article was recognized as the "Most influential article published in the decade of the 1990's".