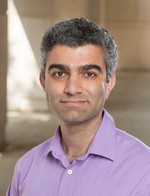 En las dependencias del Departamento de Administración, Facultad de Economía y Negocios, Universidad de Chile, el pasado miércoles 3 de Junio de 2015 se realizó un Workshop dictado por el Profesor Reeshad S. Dalal, quién es Académico de George Mason University.
A este seminario asistieron profesores pertenecientes al Departamento de Administración, FEN UChile, y otros académicos de otras universidades. En esta ocasión el tema llevado a cabo se nombró "Unhelpful Help: The Seamy Underbelly of Organizational Citizenship Behavior, and What Organizations Can Do About It".
A continuación se entrega información de Reeshad: Associate Professor and Department Head. Dr. Dalal received his Ph.D. in Industrial/Organizational Psychology from the University of Illinois at Urbana-Champaign in 2003. His research has been published in outlets such as the Academy of Management Journal, Journal of Applied Psychology, and Organizational Behavior and Human Decision Processes, and Journal of Personality and Social Psychology. His major programs of research are: (1) employee performance (primarily counterproductive/deviant and citizenship behavior), (2) job attitudes and mood/emotions, (3) the impact of situations (both directly and in conjunction with personality) on performance, and (4) decision-making (primarily advice-taking processes and individual decision-making competence).