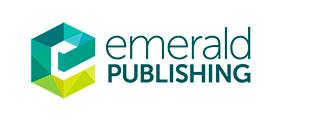 System Dynamics contributions to modelling in management
Special issue call for papers: Journal of Modelling in Management
Journal homepage:
www.emeraldgrouppublishing.com/jm2.htm
*Indexed in the Emerging Sources Citation Index and Scopus*
Guest Editors
Dr. Martin Kunc
Warwick Business School, University of Warwick,
Coventry, United Kingdom (martin.kunc@wbs.ac.uk)
Dr. Federico Barnabé
Department of Business Studies and Law, University of Siena,
P.za S. Francesco 7, Siena, Italy (barnabe@unisi.it)
Dr. Juan Pablo Torres
School of Economics and Business, University of Chile,
57 Diagonal Paraguay, Santiago, Chile (jtorresc@fen.uchile.cl)
This Call for Papers is for a Special Issue of the Journal of Modelling in Management, which aims to present contributions of System Dynamics (SD) Modelling to the broad area of management. System Dynamics has been available for 60 years and it has become more prominent in modeling issues related with management in the last 20 years with research occurring in multiple management fields. The main book in System Dynamics is Sterman (2000) "Business dynamics: systems thinking and modeling for a complex world" which provides with a good overview of the applications of SD in managerial issues. The Guest Editors of this issue welcome papers from all management areas, especially managerial decision-making; marketing, performance management, operations and strategy. We will accept quantitative and/or qualitative based articles. With this backdrop, this issue invites scholars to submit their research work on the following themes, but not limited to them.
• Strategic management
• Financial management
• Marketing management
• Operations and Supply chain management
• Human resource management
• Organizational behavior
• Innovation management
• Technology management
• Information systems management
• Entrepreneurship
• Performance Management and Management Accounting
• Supporting decision making processes and behavioural Experiments
Submission guidelines
In preparing manuscripts, authors are asked to follow the Author Guidelines available on the journal homepage at http://www.emeraldgrouppublishing.com/jm2.htm. To submit your paper online you must first create an author account at http://mc.manuscriptcentral.com/jm2 then follow the on-screen guidance which takes you through the submission process. If you have any queries about the submission process, please contact the journal's Publisher, Claire Jackson, at cjackson@emeraldgroup.com.
Submission deadlines
Submission of first draft: 31 January, 2019
Review comments returned to authors: 31 March, 2019
Submission of revised papers: 1 May, 2019
Final decision: 1 June, 2019
Link:
http://emeraldgrouppublishing.com/products/journals/news_story.htm?id=7724