CLOSE CALL: THE EFFECTS OF RISK, INJURY, AND STRAIN ON JOB PERFORMANCE AMONG MEXICAN POLICE OFFICERS
El profesor Eduardo Torres M., Director del Departamento de Administración y Negocios de la Facultad de Economía y Negocios de la Universidad de Chile, los invita a participar de nuestro ciclo mensual de Seminarios que se llevará a cabo el día Miércoles 26 de Agosto 2015 a las 13:00 hrs. en la sala T1002.
En esta oportunidad el tema a conversar se denomina: "Close call: The effects of risk, injury, and strain on job performance among Mexican police officers". Este workshop será dictado por la profesora Lorena Pérez Floriano, quien es académica del Departamento de Estudios Sociales, Colegio de la Frontera Norte (COLEF), México y realizó sus estudios de Ph.D. en Psicología Industrial Organizacional, California School of Professional Psychology, USA.
Les comparto un resumen de las principales ideas del Seminario de Lorena: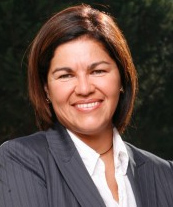 We examined the role of perceived job-related violence and health, and the experience of a violent job injury in the line of duty on work strain, job attitudes, and job performance using a sample of 353 Mexican border-city police officers. We applied theory on work stress, risk analysis, and death awareness, taking into account the occupational and national attributes of the context: A setting where workers face dangers and risks that threaten their health, well-being, and life, and a police culture that glorifies danger, courage, and toughness. The results showed that job-related health risks and the experience of a violent job injury were positively associated with work stress. Job-related violence risk perceptions were not associated with work stress, but they had a direct association with job attitudes. Further, work stress had a negative association with job performance, which was mediated by job attitudes, as well as a positive direct association with job performance. We discuss the study's implications and the notion that work stress has both positive and negative effect on performance, including implications that are applicable to the police and other dangerous occupations, as well as implications that generalize to other contexts.